Miss Meatface "Peep Show"
A Solo Exhibition Presented by Fleur Du Mal
In collaboration with The Untitled Space
EXHIBITION ON VIEW
December 11, 2019 – March 2020
175 Mott Street, NYC
Hours: Daily 12-7pm
(except Sunday 12-6pm)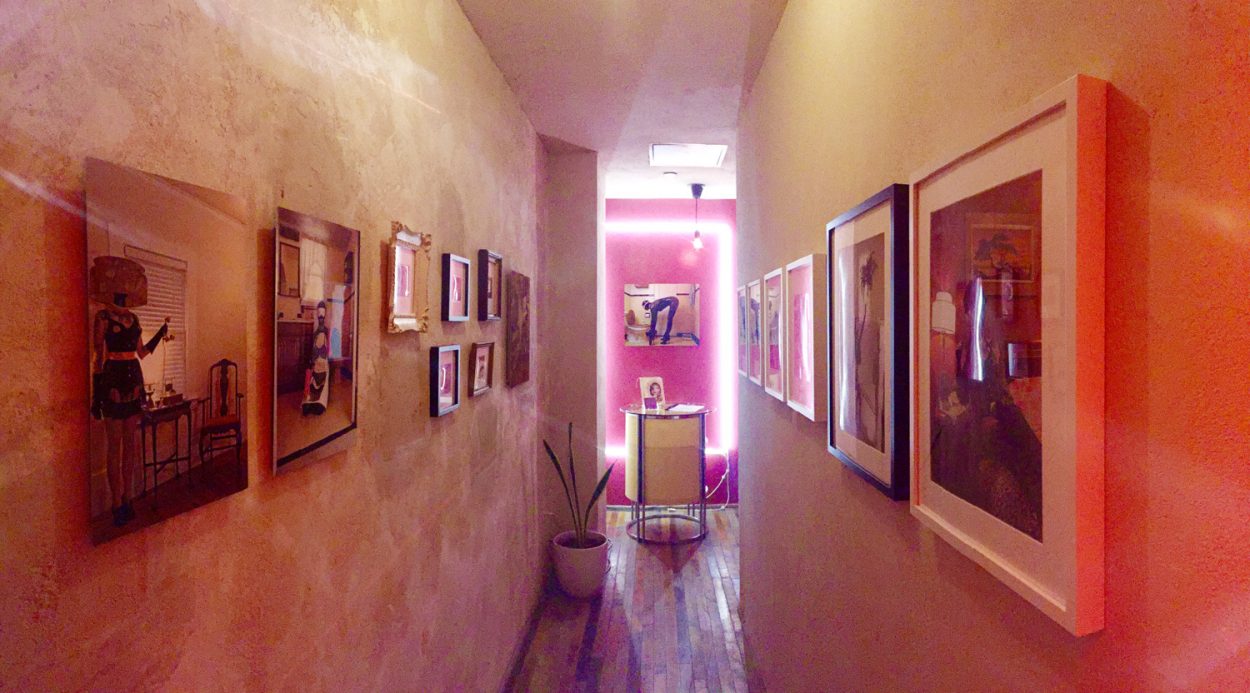 The Untitled Space is pleased to announce a solo exhibition of works by artist Kat Toronto aka Miss Meatface, presented in collaboration with Fleur Du Mal. From December 11, 2019 – February 2, 2020 a selection of her photography including unique Polaroids, photographic prints on aluminum and photo printed ceramics will be on view at their lower east side pop-up gallery, "Peep Show".
Kat Toronto aka "Miss Meatface" is a multidisciplinary artist hailing from the San Francisco Bay Area who works in performance-based photography. She uses her often unsettling and surreal images to explore cultural ideals of feminine beauty and the objectification of women in a feminist society by toying with the push and pull of dominance and submission, as well as the acts of revealing and concealing. Diagnosed with a rare form of cervical cancer in 2010 that eventually led to a full hysterectomy in 2013, Kat uses the name "Miss Meatface" as an artistic and spiritual catalyst to delve into a complex set of questions about where she now fits into society as a woman. Kat currently resides in London, England.
ABOUT FLEUR DU MAL
Fleur du Mal is known for its refined yet provocative collections of lingerie and ready-to-wear that interpret the notions of dressing up and undressing for the chic, contemporary woman. Founded in 2012 by Jennifer Zuccarini, the brand embodies a woman's strength, confidence, intellect and sexuality while exploring the notion of desire and artful provocation. Zuccarini's aesthetic for curating singular experiences surrounding intimacy began when she co-founded the luxury brand, Kiki de Montparnasse in 2005. As Creative Director she created a distinctively sensual collection of lingerie, ready-to-wear, and leather accessories. Compelled to redefine the way women approach lingerie, Zuccarini founded her first independent venture with Fleur du Mal. Inspired by the infamous collection of poems by Charles Baudelaire "Les Fleurs de Mal", the collection encompasses sophisticated underpinnings and whimsical intimates as well as sensual separates and eveningwear.