Philip A. Robinson Jr. "Old Talks with New Icons"
Summer Pop Up Solo Exhibition
Presented by The Untitled Space in Collaboration with Chashama
EXHIBITION ON VIEW
July 8 – August 28th, 2022
High Line Nine
507 West 27th Street, Gallery 8
New York, NY 10001
ARTIST RECEPTION
July 21st, 2022 6-8pm
RSVP events@untitled-space.com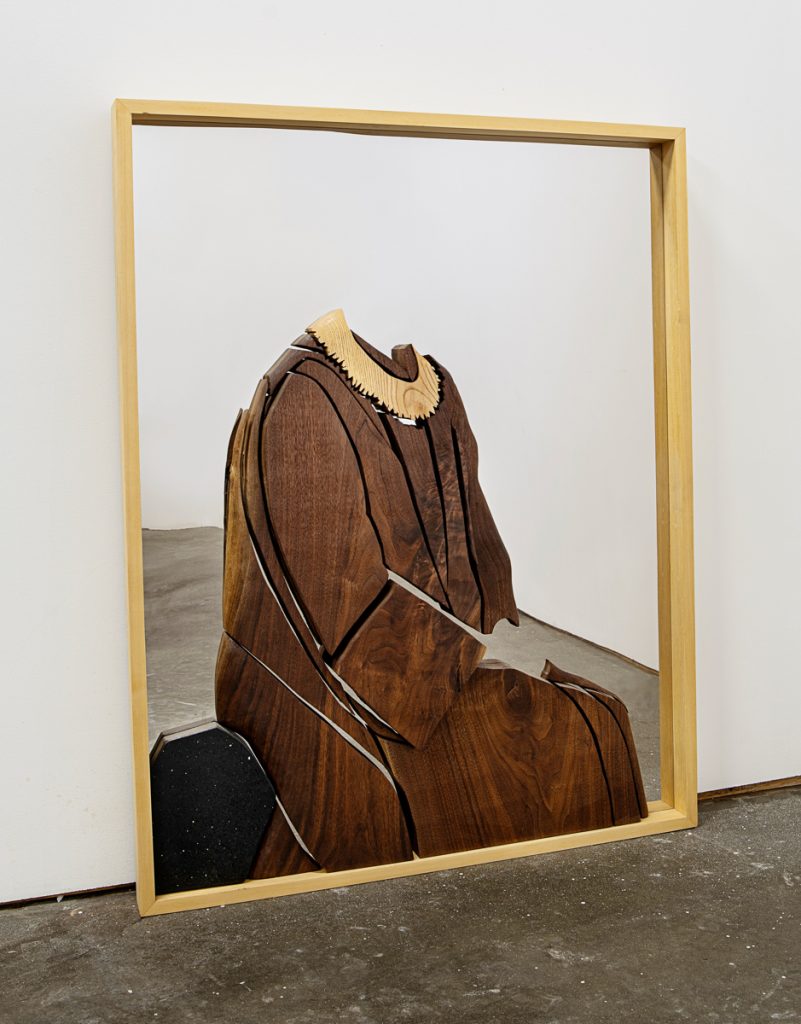 The Untitled Space is pleased to present "Old Talks with New Icons" a solo exhibition of works by artist Philip A. Robinson Jr. on view from July 8th – August 28th at The High Line Nine presented in collaboration with Chashama.  "Old Talks with New Icons" presents a collection of life-sized figurative wood mixed media wall sculptures as well as a series of hand-cut works on paper by the award-winning multi-media sculptor and conceptual artist. The exhibition will mark the second solo exhibition of artwork by Robinson presented by The Untitled Space, who is represented by the gallery.  Robinson uses wood to symbolize temporality within natural cycles of time and geography to amplify the narrative of identity within popular and marginalized cultures. Through thoughtful selection of materials and the science of dendrochronology – as a protocol for historical markers for environmental changes through time – his work accentuates aesthetic and historic patterns between self and the world, with socio-political undertones.
"The linear marks and structural beauty in spalted maple; the varied palate of tinted tones in walnut and the enduring history of the red oak trees, metaphorically define and contextualize selfhood as part of a global discourse about power paradigms that delineate culture and ethnicity as a valued product and object d'art within the marketplace."- Philip A. Robinson Jr.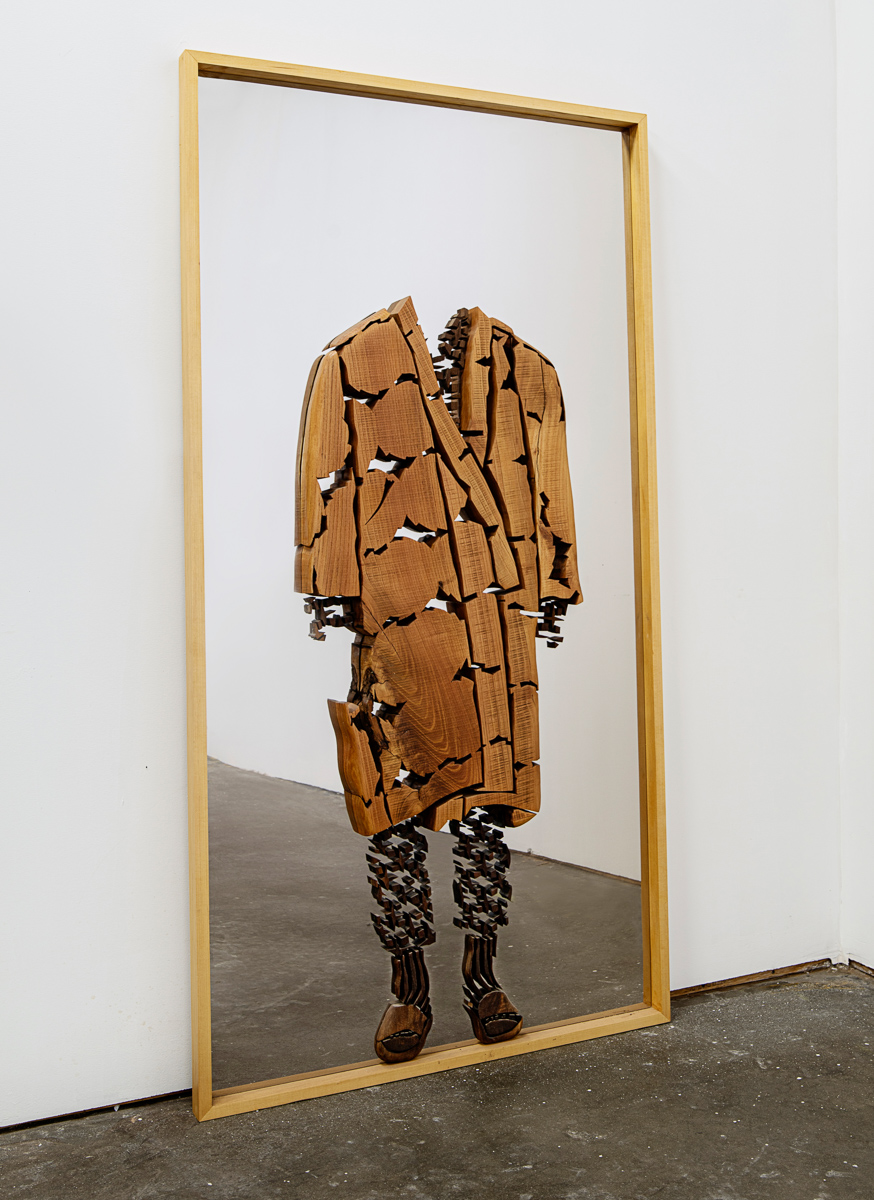 Robinson's work is shaped by influences from a Cherokee and African American mother and a Trinidadian and British father against the backdrop of the 1980s neo-conceptual art and installation practices and a climate of laissez-faire capitalism and technological advances. Robinson's ongoing exploration of identity raises questions: Who controls culture? How does history shape the importance of culture? How does historic culture become appropriated into popular culture? How is culture sustained and influenced by 'others'? How does the relationship between hegemonic and marginalized cultures influence value? Do these distinct values create a schism in subjective and objective definitions of self? Robinson's work affirms the vital connection between the foundation of one's identity and the necessity for corrective historical discourse to avoid becoming extinct.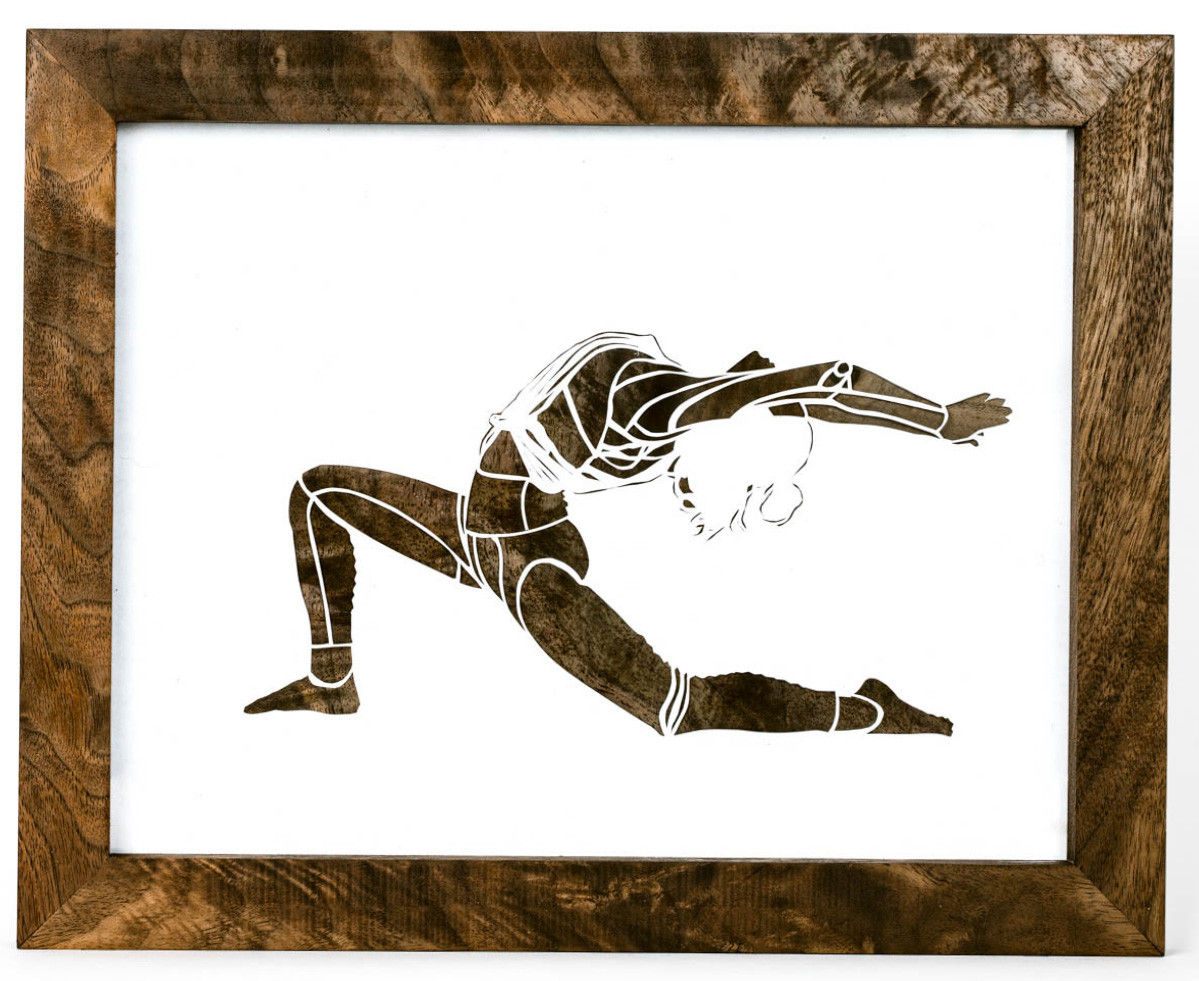 Philip A. Robinson Jr. received his BFA in Studio Art from Skidmore College and his MFA in Sculpture from Mason Gross School of the Arts, Rutgers. Notable exhibitions include Prizm Art Fair during Miami Art Basel, The Black Wall Street Gallery, the Contemporary Art Curator Magazine, the Rush Arts Gallery, the Barrett Art Center, LuluLemon (Hudson Yards), The National Academy Museum and School, the Washington Square Outdoor Art Exhibition, The Frances Young Tang Museum and Art Gallery, 14C Jersey City Art show & Juried Exhibition, The Bronx Art Space, The Novado Gallery, The Bridge Art Gallery, Akwaaba Gallery, The BSB Gallery, The Conceptions Art Show (New York), Neumeraki, Pro Arts Jersey City, The Carrie Able Gallery, Grace Church School Benefit Auction, the Merseles Studios, 107 Bowers Gallery, the Distillery Gallery, the NEWYORKMINDED Gallery, 1978 Maplewood Arts Center, and SNEAKERROOM. Aside from his work as a contemporary artist he has acted as a creative director for El Museo Del Barrio, as head liaison for Abigail DeVille residency program, and is an art educator.