"UNTITLED"
A Group Show of Portraiture Presented by The Untitled Space
EXHIBITION ON VIEW
January 12 – April 3rd, 2021
THE UNTITLED SPACE
45 Lispenard Street, NYC 10013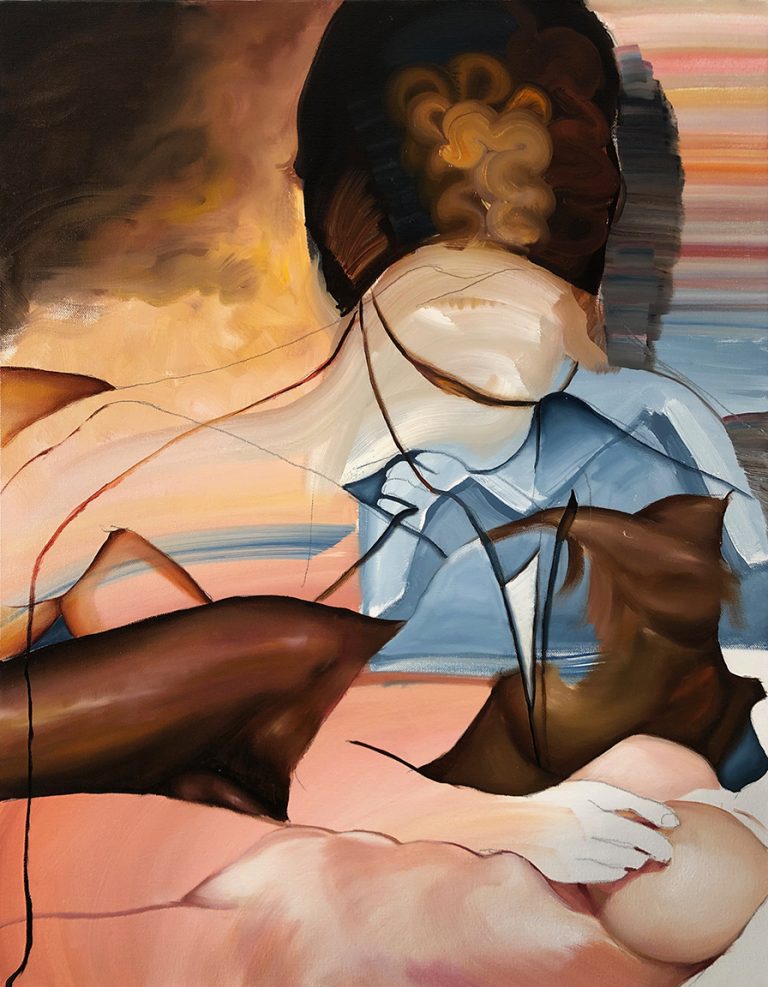 The Untitled Space is pleased to present "UNTITLED" a group show of contemporary portraiture on view from January 12th through April 3rd, 2021 (extended dates). The exhibition features a wide array of mediums addressing figurative portraits including oil on canvas and watercolor painting, neon sculpture, textile works, photography, and printmaking. The featured artists bring to life a range of subjects including self-portraits, those of friends and lovers, dominants and submissives, representational renderings, subversive suburban narratives, along with faces of diversity juxtaposed with renderings of iconic figures. While many of the works are clearly inspired by specific individuals, there is equally a reoccurring theme of the anonymous silhouette, the mystery of the masked portrait, or a detailed, obscured view that keeps the subjects' identity in question, emphasizing the beauty of the approach over the personality. Artwork featured in the exhibition will be rotated with new works as the exhibition evolves.
Exhibiting artists include Fahren Feingold, Indira Cesarine, John Krausman Lark, Katie Commodore, Kat Toronto aka Miss Meatface, Katya Zvereva, Loren Erdrich, Mary Tooley Parker, Meg Lionel Murphy, Tina Maria Elena Bak, and Sarupa Sidaarth.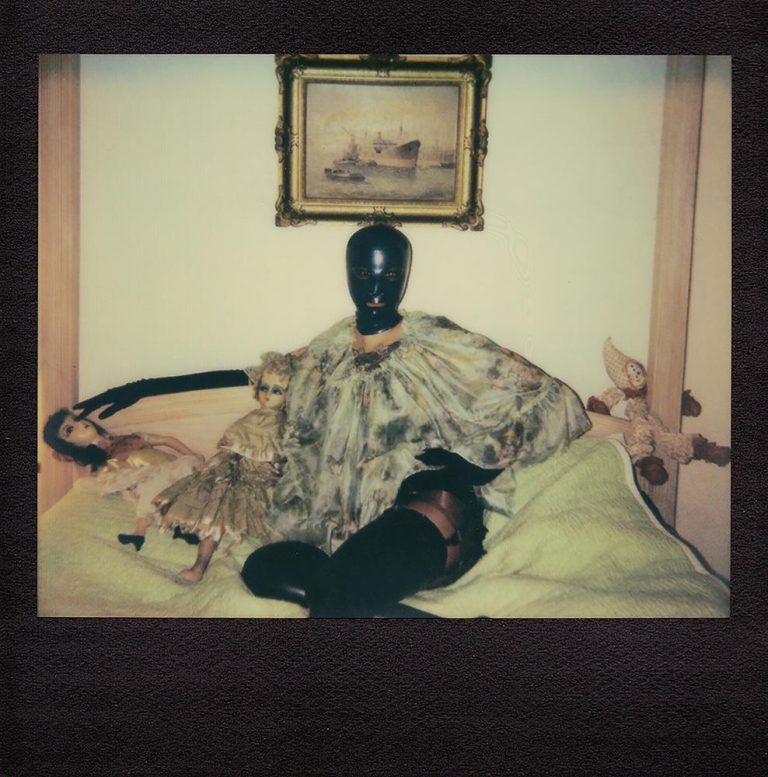 Through her erotic portraits, artist Fahren Feingold gives voices to women of the past and present while exploring larger notions of female constructs in contemporary society. Katie Commodore creates intimate portraits of her friends, often focusing on how they express their sexuality through ornamented woven tapestries and detailed intaglio etchings on paper. Artist Kat Toronto aka Miss Meatface reveals surreal and often haunting BDSM-inspired self-portraits that explore cultural ideals of feminine beauty while toying with the push and pull of dominance and submission. Loren Erdrich's mysteriously romantic portraits of humans, animals, and environments let the imagination flow by way of her personal universe which emphasizes the strength and fluidity of her favored element, water. Meg Lionel Murphy's paintings are directly influenced by her own personal experiences and depict portraits of heartbroken femmes that magically grow larger, stronger, and scarier than the world around them. Mary Tooley Parker used textiles as paint in her latest series which renders 1970s documentary images and portraits through the American folk art of hooked rugs. Half French and half Danish artist Tina Maria Elena Bak specializes in sensual and erotic watercolor portraits on paper that focus on the female gaze. Russian-born artist Katya Zvereva, who creates art as an act of visual meditation, lends her woodcutting expertise to a series of emotive, bold portraits of women. Indian born Sarupa Sidaarth elaborates on layers of paint and detailed ornaments to create her luminescent textured portraits. Indira Cesarine pays homage to her Latinx heritage with her neon portrait of Frida Khalo, which is exhibited along with a selection of portraits from her Labyrinth series which employ Surrealist techniques and body painting inspired by Mexican calavera painting. The exhibition also introduces select works by John Krausman Lark, a representational painter who creates oil on canvas paintings that blend figurative portraits with abstracted brush strokes, touching on subversive themes tinged with the erotic.
Image top: "Passion and Blindness" by Loren Erdrich