FIGURATIONS by MARCELO DALDOCE
An Online Solo Exhibition of Watercolors
Presented by The Untitled Space Exclusively on Artsy
EXHIBITION ON VIEW
May 24th – August 31st, 2018
Artsy Online Exclusive

The Untitled Space is pleased to present "Figurations," an online-only solo exhibition of watercolors by artist Marcelo Daldoce, on view from May 24th through August 31st, 2018 exclusively on Artsy. Marcelo Daldoce (b. 1979) is a Brazilian artist living and working in New York City. He has worked in watercolor for over 15 years, citing the freshness and unpredictability of the medium as the reason for his preference. Daldoce's unique skill, style and subjects infuse his works with contemporary vitality. His influences include John Singer Sargent, particularly the artist's fluid watercolors from the early 1900s that were hailed as experimental for their time.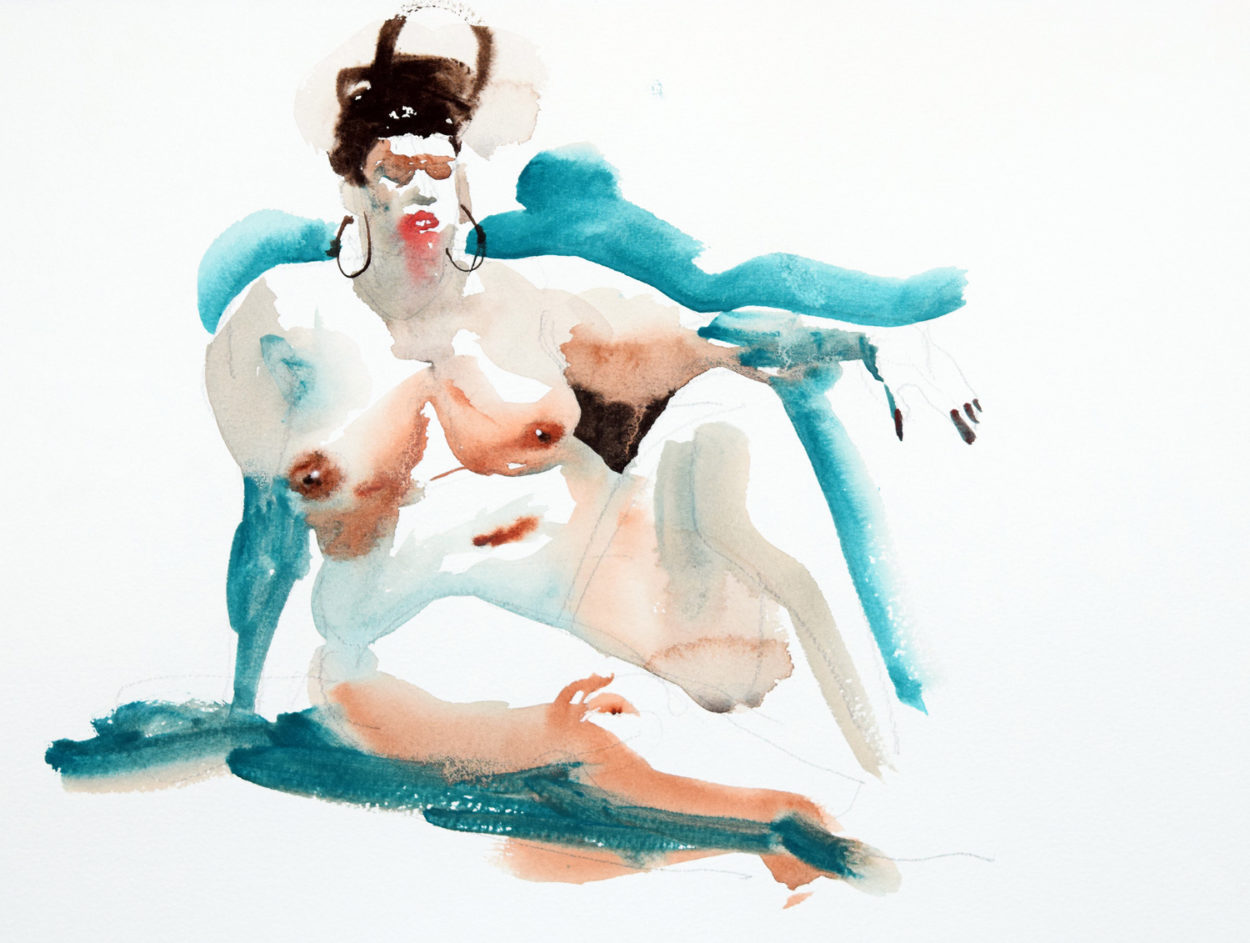 Daldoce's work, painted from live models as opposed to photographs, is inspired by the diversity of the human form. "I like diversity. Everybody is different—skinny, fat, brown, black, white. I like painting people who are comfortable with their bodies," Daldoce explains. His exploration of the human figure harkens to the beginning of his career, continuing throughout his transition from illustration to fine art painting after success with selling early works. "At the beginning of my career, I worked for Playboy Magazine painting pinup girls. Now, I'm more interested in unconventional bodies and beauty. The beauty standard is changing and becoming broader. I like the fact that I can translate that diversity into my watercolors."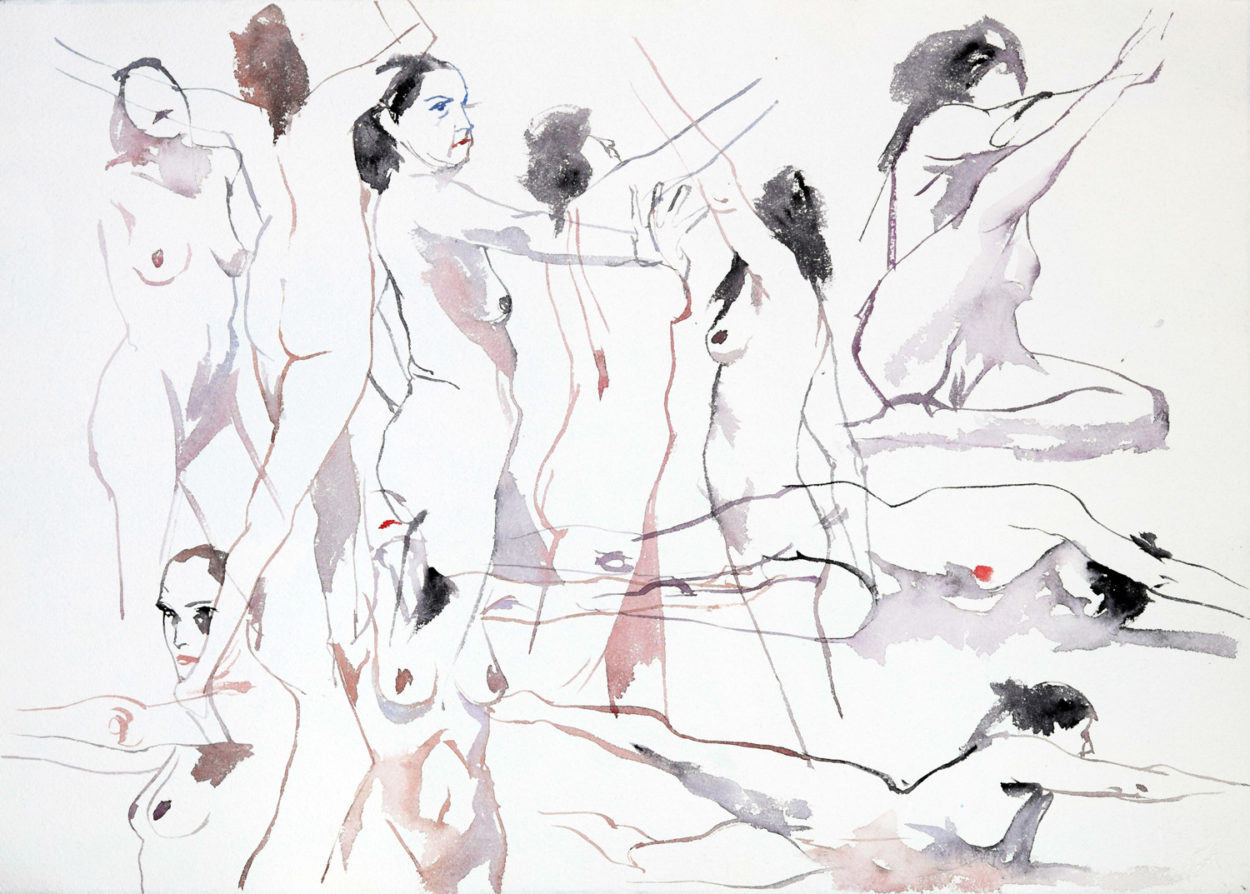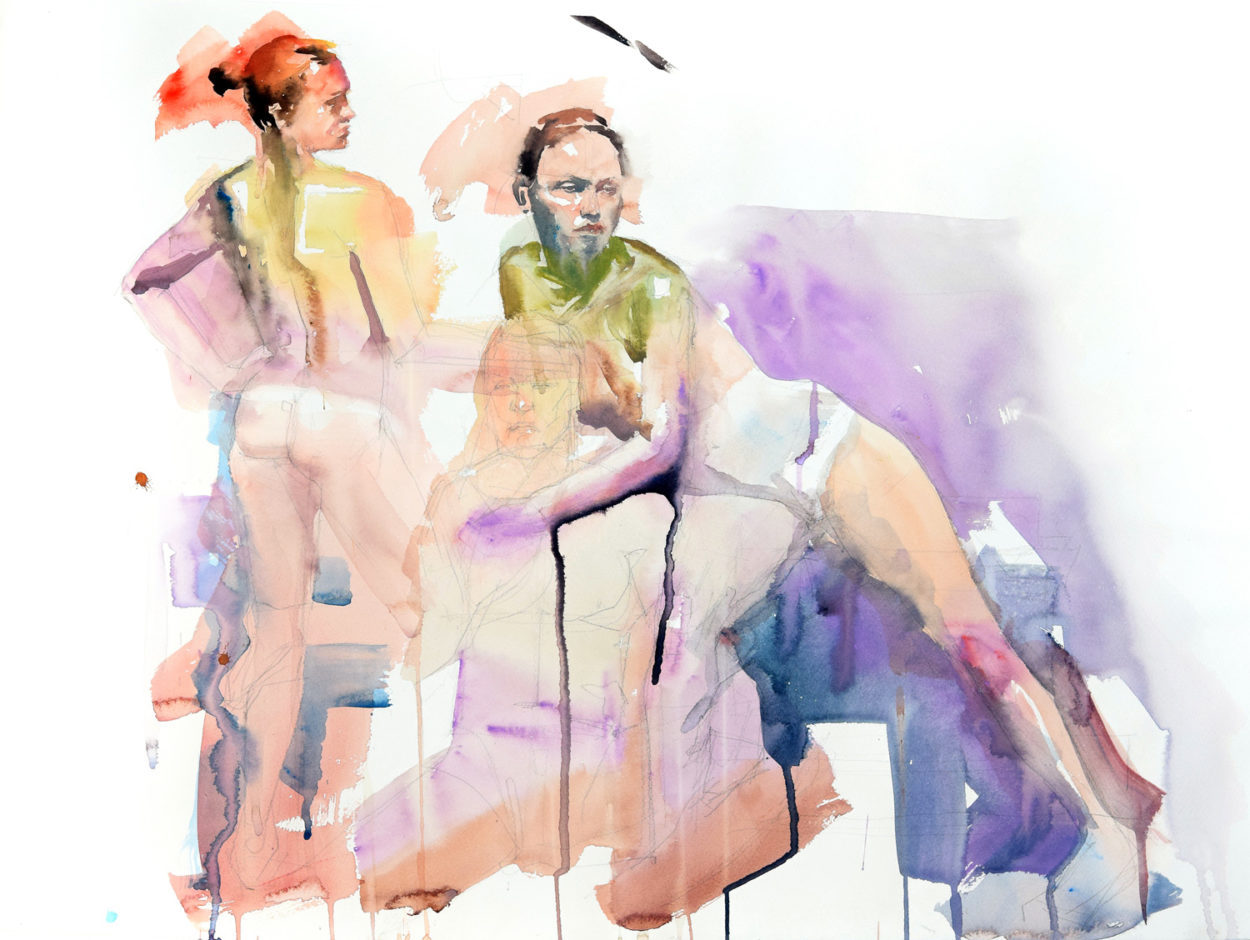 In 2016, Daldoce acquired his MFA from the New York Academy of Art with generous funding from the John's Brady Award and J. Rose & J.L. Weinberg Charitable Trust Scholarship. His work has been exhibited in numerous international galleries and art fairs, as well as at Sotheby's New York. Hehas earned residencies at the Leipzig International Art Program in Germany and Eric Fischl Residency in Maryland. Daldoce's work has also been featured in publications such as Juxtapoz, Hi-Fructose, as well as on the cover of GQ Magazine.
For more information and press enquires contact us at info@untitled-space.com.